Media Releases
Colchester Honours and Remembers Those Lost During April 2020 Tragedy
Details

Published: Thursday, 15 April 2021 08:36
April 15, 2021
As the anniversary of the tragic events of April 18 & 19, 2020 approaches, the Municipality of Colchester prepares to honor and remember the 22 lives and unborn child that were so senselessly taken one-year ago.
In remembrance, the Municipality will be lowering flags at its offices and facilities to half-mast and lighting the Municipal Office at 1 Church Street, Truro in blue. Other organizations and community members are encouraged to join in similar expressions of observance that may include hanging a flag in a window or tying Nova Scotia tartan to a mailbox.
In addition to deeply impacting local communities and the province it has been apparent by the outpouring of love and support received from around the country, and the world, that this tragedy has greatly affected many.
The Municipality of Colchester would like to thank all who have offered condolences, kind gestures, expressions of remembrance, and donations to support the community and victims' families. All have been a light that has helped restore and lift spirits during a very dark and difficult time.

"Our hearts and thoughts are with all who continue to grieve and heal. We hope that comfort and solace may be found in those around us both now and in the days ahead," said Christine Blair, Mayor of Colchester County.
Media Contact:
Devin Trefry
Mayor and CAO's Office
Cell: 902-956-3239
Email: This email address is being protected from spambots. You need JavaScript enabled to view it.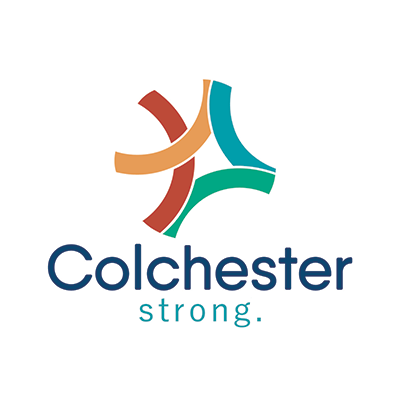 A Gift to Uplift Spirits
Details

Published: Thursday, 15 October 2020 23:10
The Municipality of Colchester received a special gift of handcrafted Nova Scotia themed buoys this week to pass on to families of the victims and to survivors of the April 18 and 19 tragedy to help uplift their spirits.
The gift was received from retired Ontario Provincial Police Sergeant Craig McCormick who first started making and selling the buoys from his home near Kemptville, Ontario to raise funds in support of the victims' families.
"When I first learned about the tragedy in Nova Scotia, I knew I wanted to do something to help and to let those affected know that they were not alone," said McCormick.
Hundreds of buoys have been sold across Canada, and in the United States through McCormick's Uplifting Spirits Facebook page with all proceeds going to the local Nova Scotia Remembers Legacy Society established to assist the affected families and communities.
"The location of each buoy sold is pinned on the Facebook page map. It is wonderful to see such widespread love and support from all over," said McCormick. Four hundred buoys have been sold to date and sales are anticipated to reach over five hundred before the end of the year.
"I've been making the buoys in an open-air workshop, but with the weather starting to change I expect production will be stifled for a bit. Though I hope to keep making them as long as people continue to ask for them," said McCormick.
Colchester County Mayor, Christine Blair noted that the Municipality has experienced many generous acts of kindness in recent months. "From donations and thoughtful gifts, to encouraging letters, it is reassuring to know that we are in the hearts and minds of so many all across Canada," said Blair. "We thank Mr. McCormick and all who have made such heart-warming gestures to help our community through these difficult times."
For information on how to order an Uplifting Spirits buoy visit:
https://www.facebook.com/upliftingspiritsnovascotia
Strategic Priorities and Administrative Update
Details

Published: Wednesday, 14 October 2020 11:48
The following link provides an update on the status of Council's strategic priorities and serves to reflect the accomplishments during Council's 2016-2020 term of office.

pdf Strategic Priorities Update (August 2020) (5.25 MB)
Major Rural Broadband Network Taking Shape in Cumberland and Colchester
Details

Published: Wednesday, 02 September 2020 15:06
One of the largest optic fibre-based high speed internet networks in rural Canada is being built in the Municipalities of Colchester and Cumberland. An Agreement between the Municipalities and Xplornet Communications Inc. was signed on August 21st following unanimous approval of both Councils.
Read more: Major Rural Broadband Network Taking Shape in Cumberland and Colchester
Cliffs of Fundy Achieves UNESCO Global Geopark Designation
Details

Published: Friday, 10 July 2020 15:20
The Cliffs of Fundy Geopark, spanning the Fundy shore of Cumberland and Colchester counties from Apple River to Lower Truro, has officially been named a "UNESCO Global Geopark". The prestigious designation was announced today at a meeting of the United Nations Educational, Scientific and Cultural Organization (UNESCO) Executive Board in Paris and is anticipated to be a catalyst for tourism growth in Nova Scotia.
Read more: Cliffs of Fundy Achieves UNESCO Global Geopark Designation
No Tax Rate Increase as Municipality of Colchester Approves 2020-21 Budget
Details

Published: Friday, 15 May 2020 11:48
After much scrutiny and thoughtful deliberation, the Municipality of Colchester approved its 2020-21 Operating Budget at a meeting of Council on May 14th.
The budgeting process was especially challenging this year. Council faced many uncertainties relating to COVID-19 and had to meet through ZOOM virtual meetings rather than in person. Despite the unusual circumstances, they were pleased to successfully achieve a balanced budget without increasing tax rates.
"We recognize that many of our residents and businesses may be struggling right now. We worked hard to find ways to reduce spending without impacting our high standard of service, to ensure that we could keep our tax rates the same." said Colchester County Mayor, Christine Blair.
"We are proud to have one of the lowest tax rates in rural Nova Scotia. We have continued to invest in our reserve funds in preparation for emergency spending if needed and we have continued to invest in capital projects that will help stimulate our struggling economy while improving local infrastructure. I believe we are well positioned to work through these trying times." said Mayor Blair.
The Operating Budget is set in a context of competing needs, requests, opportunities, and anticipated revenues. Some costs and revenue streams are not within the Municipality's control. Taxes collected and required to be transferred to the Provincial Government for services such as schools, housing, libraries, and assessment services, and to the Federal Government for policing, increased $389,081 (2.8%) this year to a total of $14,463,224. It is a notable achievement that Council accommodated this increase in the budget without raising tax rates.
"I'm very proud that in this budget we continue to financially support hard-working community organizations throughout Colchester County," remarked Mayor Blair. The Municipality provides extensive funding for facilities, programs, events, and many not-for-profit community groups in the County. "It is the vital work that these organizations do that makes our communities wonderful and caring places to live in."