News
RSS News Feed
Moving Accessibility Forward
Details

Category: News
Published: Thursday, 13 January 2022 10:01
The Regional Accessibility Committee and the Truro-Colchester Region want to ensure everyone can access Municipal, Town, and Village services. Share your feedback on accessibility in the Truro-Colchester Region through the "Moving Accessibility Forward" project. Community insights will be used to help shape the creation of an Accessibility Plan for improving access to and awareness of the services, programs, and infrastructure owned or operated by the Municipality, Towns, and Villages.
Visit the project page for more information: https://www.reachability.org/colchester-and-you-moving-accessibility-forward
Take the survey: https://www.surveymonkey.com/r/VLRS7SQ
Join the conversation at upcoming virtual engagement sessions: https://www.eventbrite.com/cc/moving-accessibility-forward-69199
Truro-Colchester Housing Needs Report
Details

Category: News
Published: Thursday, 14 October 2021 13:29
A housing needs study was conducted on the Truro-Colchester Area. To view the final report, please click pdf here (6.28 MB) .
Colchester Housing Needs Survey
Details

Category: News
Published: Friday, 30 April 2021 09:51
Please take a few minutes to fill out this anonymous survey on housing needs in Colchester.
This survey is part of a larger county-wide study on Affordable Housing Needs, supported by the United Way of Colchester County, the Municipality of Colchester, the Town of Truro, Nova Scotia Health, CMHC, YReach, and the Affordable Housing Association of Nova Scotia.
https://interceptum.com/s/en/ColchesterHousingNeedsSurvey
Colchester Honours and Remembers Those Lost During April 2020 Tragedy
Details

Category: Media Releases
Published: Thursday, 15 April 2021 08:36
April 15, 2021
As the anniversary of the tragic events of April 18 & 19, 2020 approaches, the Municipality of Colchester prepares to honor and remember the 22 lives and unborn child that were so senselessly taken one-year ago.
In remembrance, the Municipality will be lowering flags at its offices and facilities to half-mast and lighting the Municipal Office at 1 Church Street, Truro in blue. Other organizations and community members are encouraged to join in similar expressions of observance that may include hanging a flag in a window or tying Nova Scotia tartan to a mailbox.
In addition to deeply impacting local communities and the province it has been apparent by the outpouring of love and support received from around the country, and the world, that this tragedy has greatly affected many.
The Municipality of Colchester would like to thank all who have offered condolences, kind gestures, expressions of remembrance, and donations to support the community and victims' families. All have been a light that has helped restore and lift spirits during a very dark and difficult time.

"Our hearts and thoughts are with all who continue to grieve and heal. We hope that comfort and solace may be found in those around us both now and in the days ahead," said Christine Blair, Mayor of Colchester County.
Media Contact:
Devin Trefry
Mayor and CAO's Office
Cell: 902-956-3239
Email: This email address is being protected from spambots. You need JavaScript enabled to view it.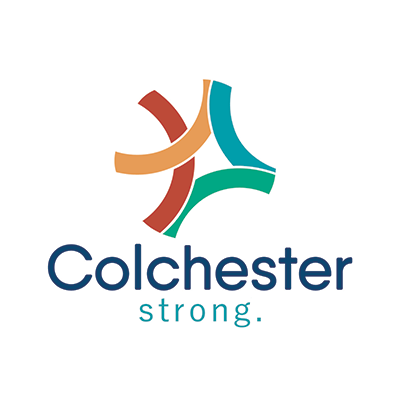 A Gift to Uplift Spirits
Details

Category: Media Releases
Published: Thursday, 15 October 2020 23:10
The Municipality of Colchester received a special gift of handcrafted Nova Scotia themed buoys this week to pass on to families of the victims and to survivors of the April 18 and 19 tragedy to help uplift their spirits.
The gift was received from retired Ontario Provincial Police Sergeant Craig McCormick who first started making and selling the buoys from his home near Kemptville, Ontario to raise funds in support of the victims' families.
"When I first learned about the tragedy in Nova Scotia, I knew I wanted to do something to help and to let those affected know that they were not alone," said McCormick.
Hundreds of buoys have been sold across Canada, and in the United States through McCormick's Uplifting Spirits Facebook page with all proceeds going to the local Nova Scotia Remembers Legacy Society established to assist the affected families and communities.
"The location of each buoy sold is pinned on the Facebook page map. It is wonderful to see such widespread love and support from all over," said McCormick. Four hundred buoys have been sold to date and sales are anticipated to reach over five hundred before the end of the year.
"I've been making the buoys in an open-air workshop, but with the weather starting to change I expect production will be stifled for a bit. Though I hope to keep making them as long as people continue to ask for them," said McCormick.
Colchester County Mayor, Christine Blair noted that the Municipality has experienced many generous acts of kindness in recent months. "From donations and thoughtful gifts, to encouraging letters, it is reassuring to know that we are in the hearts and minds of so many all across Canada," said Blair. "We thank Mr. McCormick and all who have made such heart-warming gestures to help our community through these difficult times."
For information on how to order an Uplifting Spirits buoy visit:
https://www.facebook.com/upliftingspiritsnovascotia
Strategic Priorities and Administrative Update
Details

Category: Media Releases
Published: Wednesday, 14 October 2020 11:48
The following link provides an update on the status of Council's strategic priorities and serves to reflect the accomplishments during Council's 2016-2020 term of office.

pdf Strategic Priorities Update (August 2020) (5.25 MB)
Subcategories